TAG | Fundamentalism and sexual abuse cover ups
It has been well documented that the Roman Catholic Church has allowed priests to sexually abuse children and done nothing to stop the abuse other than to transfer the offending priest to a different area of the country.
Here is an example from the Philadelphia case :
The verdict: On June 22, a Philadelphia jury found Monsignor William Lynn guilty of endangering the welfare of children, making him the first church official in America to be convicted in connection with a church hierarchy's failures to deal properly with clergy sex abuse allegations. Lynn was acquitted on other charges of endangerment and conspiracy. The same jury could not reach a verdict on attempted rape allegations against another Archdiocese of Philadelphia priest.
Archdiocese of Philadelphia has been haunted by abuse allegations for years: A Philadelphia grand jury first issued a scathing report on sexual abuse by priests, and possible cover-ups by the archdiocese, in 2005. That report produced no criminal charges. A second grand jury's report, in 2011, triggered the current case landmark case, which has unfolded in a Philadelphia courtroom for the last eight weeks.
Details of the 2011 grand jury: The February 2011 report detailed horrid allegations that two priests and a teacher sexually abused a 10-year-old boy at St. Jerome Parish in Philadelphia, and that another priest assigned to St. Jerome sexually assaulted a 14-year-old boy. The report recommended that the Archdiocese of Philadelphia overhaul its procedures for assisting victims and for removing priests suspected of abuse from ministry. The grand jury also encouraged victims to report their abuse first to law enforcement.
In a landmark step, the grand jury recommended child endangerment charges against Lynn, a former high-ranking archdiocesan official. Lynn, the archdiocese's point person for investigating abuse charges from 1992 until 2004, is the first American church official to be charged in child sex abuse case for his administrative actions.
The evidence: The abuse case included emotional testimony from alleged victims, reams of documentation, and testimony from Lynn in his own defense. And it produced one central mystery: Who put a list of accused priests in a locked safe in archdiocesan offices? Lynn said he compiled the list to root out predator priests and gave it to his superiors. He denies putting it in the safe. His defense is that he did what he could, but had to follow orders from Cardinal Anthony J. Bevilacqua and other superiors. Also on trial is Reverend James Brennan. Prosecutors sought testimony from Bevilacqua, but he died several months before the trial began.
http://www.newsworks.org/index.php/sexabuse/item/40022-philadelphia-philadelphia-archdiocese-child-sex-abuse-scandal-timeline
ht – http://patrickjwall.wordpress.com/
Patrick Wall does a tremendous job of researching the topic of sexual abuse within the R.C.C. His latest article shows how the culture of corruption operates :
Anniversaries are important mile markers. This year marks the 50th anniversary of Father Gerald Fitzgerald s.P. giving notice to the Holy See of the problem of child sexual abuse by the clergy in the United States. Fitzgerald not only informs the Holy See but suggests a low-cost simple solution to protect children:
"On the other hand, when a priest has fallen into repeated sins which are considered , generally speaking, as abnormal (abuse of nature) such as homosexuality and most especially abuse of children, we feel strongly that such unfortunate priests should be given the alternative of a retired life within the protection of monastery walls or complete laicization." April 11, 1962
Father Fitzgerald's solution to the Holy See is simple: assign priests who abuse children to monasteries. This classic Roman Catholic solution of assigning religious order and diocesan priests to the protection of a monastery was well known in the United States. Want an example? See the documents on Clement Hageman O.M.I. not being admitted to final vows.
The Holy See reacted to Father Fitzgerald's warnings in line with tradition: The report was filed away in the Holy See's Secret Archives and with no action.
For more information -
http://patrickjwall.wordpress.com/
To be fair,there is a major problem within independent Baptists circles as well. I came across this website the other day,and have been impressed by the research that has been done :
http://www.stufffundieslike.com/ There were 224 comments after this article the last time I checked….
Here is an excerpt about the firing mentioned in the blog article below (this is from the Huffington Post)
The former pastor of First Baptist Church of Hammond has confessed to having sex with a member of the church when she was 16, board members told the congregation Wednesday night.
The Board of Deacons addressed the church Wednesday to explain their sudden decision to fire pastor Jack Schaap, who had led the church for the past 11 years. The church plans to fully cooperate with an FBI investigation into allegations that multiple sexual encounters involving the same girl took place across state lines.http://www.huffingtonpost.com/2012/08/02/jack-schaap-confesses-to-_n_1732732.html?utm_hp_ref=chicago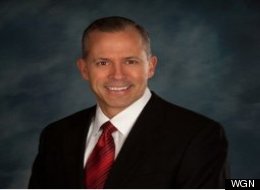 Former First Baptist Church of Hammond Pastor Jack Schaap.
While the folks over at Hammond are still feigning shock that one of their own would be guilty of a "sexual indiscretion," I though it might be a good time to look back at the last few years and observe some of the other infamous offenders from this church and school. This is not an exhaustive list and do keep in mind that these are only representative of the ones who have been caught…
March 1993, AV Ballenger, Former FBCH Deacon, convicted for molesting a child. Jack Hyles had the church give him a standing ovation and kept him in the bus ministry.
July 1995 Russell K Overla, Hyles-Anderson graduate, pleads guilty to molesting two underage girls at various locations over a period of months and years.
July 1999 Kerry Martin, former Hyles Anderson student, is sentenced to 205 years in prison for raping a teenage girl in his church office.
March 2001 Joe and Evangeline Combs, former Hyles-Anderson staff members who took a girl from the orphanage in 1978 but never adopted her. Joe used her for sex. Evangeline repeatedly tortured her in a jealous rage. Both of these monsters were convicted and are now in prison.
May 2001 William Beith, Hyles-Anderson graduate, kidnaps an 11-year old girl and takes her across state lines stopping at various motels to have sex with her. He had previously managed to get into a counseling program instead of facing charges of exposing himself in public but was allowed to become principal of Liberty Baptist Academy anyway where he met his victim. He was released from prison in 2009
May 2003, David Joseph Jorgensen, Hyles-Anderson graduate, pleads no contest to two felony counts of committing lewd acts upon a child, according to online court records. After he completed probation, he sought to have the crimes reduced to misdemeanors and had his record expunged in September 2006, but is still part of a civil lawsuit for allegedly "committing lewd acts" on a female when she was 14. He then reportedly went on staff at the First Baptist of Hammond.
April 2006, Craig Sisson, Hyles-Anderson graduate, convicted of first degree child molestation of an 11 year old girl.
May 2011, Chris Settlemoir, Hyles-Anderson graduate, convicted for Criminal Sexual Conduct wth underage males.
May 2011 Matt Jarrell, former Hyles-Anderson student, was arrested on suspicion of rape and sodomy after picking a woman up in a West Virginia bar. He then committed suicide in his jail cell before he could be made to face the charges against him.
October 2011 Greg Neal, Hyles-Anderson graduate, escapes charges of sexual misconduct by hiding evidence of his video voyeurism util the statute of limitations had run out. The church refuses to cooperate with the investigation.
January 2012 Tedd Butler, Hyles-Anderson graduate, is sentenced to twelve months in the county jail for Criminal Sexual Misconduct (in two separate counties) for his molestation of a five-year old boy.
Special dishonorable mention goes out to Dave Hyles, Hyles-Anderson graduate, former FBCH staff member, former heir to the Hyles throne, who has never been convicted but was attached to numerous scandals, and bravely pleaded the fifth amendment when questioned about the death of Brent Stevens.
For a college of just over 1000 people Hyles-Anderson College certainly does seem to have quite the stable of perverts, criminals, and twisted minds.
A big Thank You goes out to Jeri Massi who has worked tirelessly to document abuses cases not only from Hyles Anderson but also from fundamentalist institutions around the world. Her passion for helping victims and seeking justice for predators is unwavering.
http://www.stufffundieslike.com/
And then there is the Jerry Sandusky case – From USA Today – By Gene J. Puskar, AP
In the litany of horrible acts committed by former Penn State University assistant football coach Jerry Sandusky, one illustrates more than any other how the now-convicted pedophile was able to victimize so many young children — for so long — without fear of retribution.
Former FBI director Louis Freeh said Thursday that the most "telling" piece of information in his nearly eight-month investigation into the university's handling of Sandusky's misconduct is a 2000 incident in which aPenn State janitor witnessed the once-revered coach performing oral sex on a young boy in a university locker-room shower.
"The janitor who observed it says it's the worst thing he ever saw," Freeh said, outlining the explosive findings of his 267-page review, which found a complete failure of the university leadership to stop Sandusky. "He's a Korean War veteran. … He spoke to the other janitors. They were awed and shocked by it. But, what did they do? They said they can't report this because they'd be fired. They were afraid to take on the football program. They said the university would circle around it. It was like going against the president of United States. If that's the culture on the bottom, God help the culture at the top."
Rest of the article – http://www.usatoday.com/news/nation/story/2012-07-12/louis-freeh-report-penn-state-jerry-sandusky/56181956/1
To read the Freeh Report – http://i.usatoday.net/news/nation/2012-07-12-penn-state-freeh-report.pdf?loc=interstitialskip
What leads to a culture of corruption that allows pedophiles to operate ?
1. Idolatry- The desire to protect "the institution". In all of these examples, the decision was made to protect the abuser in order to avoid bad publicity that would hurt the Church,or the University.
2. Pride – The office of priest/deacon,pastor etc. was deemed too important to expose to ridicule,shame,and a potential prison sentence. Very often those in church leadership consider themselves above the law.
3.The fear of man rather than the fear of God- Or,to put it another way the  fear of discovery – Once a priest has been transferred,once a pastor has been allowed to get away with sin,there is a vested interest to maintain the cover up to avoid prosecution for what was not done in the original instance.
The Biblical response is to deal with those in the church who are committing sinful/criminal acts -
Therefore be imitators of God, as beloved children. And walk in love, as Christ loved us and gave himself up for us, a fragrant offering and sacrifice to God.
But sexual immorality and all impurity or covetousness must not even be named among you, as is proper among saints. Let there be no filthiness nor foolish talk nor crude joking, which are out of place, but instead let there be thanksgiving. For you may be sure of this, that everyone who is sexually immoral or impure, or who is covetous (that is, an idolater), has no inheritance in the kingdom of Christ and God. Let no one deceive you with empty words, for because of these things the wrath of God comes upon the sons of disobedience. Therefore do not become partners with them; for at one time you were darkness, but now you are light in the Lord. Walk as children of light (for the fruit of light is found in all that is good and right and true), and try to discern what is pleasing to the Lord. Take no part in the unfruitful works of darkness, but instead expose them. For it is shameful even to speak of the things that they do in secret. But when anything is exposed by the light, it becomes visible, for anything that becomes visible is light. Therefore it says,
"Awake, O sleeper,
and arise from the dead,
and Christ will shine on you."
(Ephesians 5:1-14 ESV)
For some ideas on a practical level for individual churches :http://thewartburgwatch.com/2012/07/02/towards-a-christian-response-to-pedophilia-in-the-church/
1. Criminal background checks should be mandatory for all church employees and volunteers.
This should be expected of all churches. In fact, I would not attend a church who did not do this as a matter of routine. However, all churches should understand that these checks only catch those who have been convicted.
2. The police must be notified whenever the possibility of pedophilia exists.
Parents should first report the incident to the police. Rapid input is required to prevent further molestation within the church. Church leaders and members are not trained to determine whether or not an incident constitutes abuse. Most police departments have trained personnel who can assess the situation.
I know of one incident in which a teen reported bizarre behavior on the part of a church volunteer. The church chose to ignore it, calling it "locker room behavior". That pedophile went on to horribly abuse a number of teens for another year until he was caught by police. Many boys deeply suffered at the hands of this pedophile who is now in jail. The church has never apologized to the young man who made the initial report.
3. Leave any church which does not encourage a parent or worker to notify the police.
If a church wants to handle this via "Matthew 18″, people are dealing with a church which wishes to cover up the incident. This is blatant misuse of Scripture. Matthew 18 has become the go to verse by many churches who wish to avoid dealing with serious issues.
We are to obey our government. Our government says that pedophile behavior is illegal and must be punished. Any pastor or leader who says otherwise is disobeying Scripture and should be ignored.
Rest of the article – http://thewartburgwatch.com/2012/07/02/towards-a-christian-response-to-pedophilia-in-the-church/
Fundamentalism and sexual abuse cover ups · Jack Schaap · Jerry Sandusky · sexual abuse · The Roman Catholic Church and clerical abuse